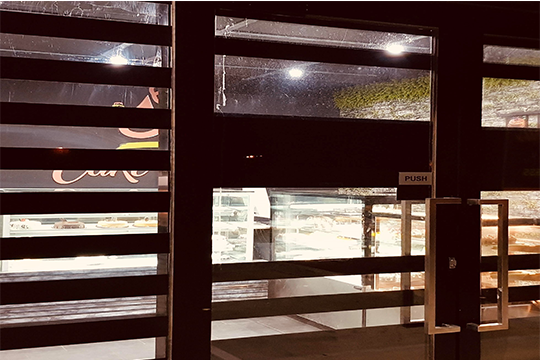 Cake Gurus Story
Much like a new seed being planted and then watered into growth, CakeGurus was initially just an idea which was derived out of a passion for a healthy lifestyle. Every bit of this idea involved immense hard work to finally see it flying. We are overjoyed to present to you the freshly baked Cakes, you cannot put your eyes and tongue off from.
At the outset we realized, there was far less accessibility to Eggless and Vegan friendly Cakes in the marketplace. With the healthy lifestyle being in vogue, this seemed like a golden opportunity for us to not only fulfill this vacuum but also be the solitary seller of these Cakes. Sweet yet healthy!
---
Every Cake is a work of art, wonderfully baked and nicely whipped. CakeGurus use the best quality ingredients to prepare the most flavourful and mouth watering Cakes while keeping your choices at priority. Be it a ravishing wedding ceremony or a birthday celebration, we are readily available to offer Eggless and Vegan Cakes with gluten free options as well.
CakeGurus can be a Pandora Box for all the creativity you are looking for. We can bake the Cake the way you actually want. Any customised demand will be honoured and we promise you will be utterly satisfied.
We heartily welcome you to join us in our flavourful and healthy journey full of love. Longingly hope to see you all at CakeGurus for your next delightful yummy Cake.
Why Choose Us?
CakeGurus uses only the best quality ingredients when baking and strives for excellence and creativity.
Huge Range Of Flavours
CakeGurus has a huge range of flavours to choose from. Go ahead and order Cake online to bring a massive smile on the face of your loved ones.
Customise Your Cake
CakeGurus prides itself on being able to customise any Cake in accordance with your needs and we are certain that you will not be disappointed.
Eggless And Vegan Ckaes
CakeGurus fulfilled the void in marketplace by providing Eggless and Vegan friendly mouth watering Cakes.
This is the second Cake we've bought from Cake gurus and we're in love.The best vegan Cake I've ever had.This will be our forever Cake shop.
"Thank you so much for making my brother the best 21st Cake, he couldn't have been happier and his cupcakes were all gone in a matter of seconds, probably should have ordered more.". (from facebook page recommendation)
what a amazing Cake as per our choice and all hard work done by Cakegurus . kids are so happy to see this zoo theme Cake and when my boy cut the Cake all kids start shouting oh it's rainbow yes we order rainbow Cake and we love it . we are really recommend Cakegurus to make your celebration more delicious and enjoyable.
Thank you so much Vishal Bhai u r amazing. (from facebook page recommendation)
My son couldn't be happier with his mango Cake. It is so hard to find a nice vegan Cake, and we looked at so many places. Cake gurus Cake were light, fluffy and melted in your mouth. I would recommend them to everyone, a must have. (from facebook page recommendation)
Great taste can't go wrong must try. (from facebook recommendation)
Very amazing eggless Cake shop. Heaven for Cake lovers! (from facebook recommendation)